ETHAN HELM 
New York-based saxophonist and composer Ethan Helm makes music on the boundaries of familiarity in jazz and other genres. His work pushes the jazz tradition to mysterious and surreal places, casting new light on swing, blues, and expression to bring beautiful and overlooked details into relief. Ethan leads the avant-garde quintet Wet Electric, which released its first album in November 2018, and co-leads the genre-hopping "Cowboys & Frenchmen," with whom he has released two albums on the Outside in Music record label, garnering frequent radio play and a four-star review in Downbeat Magazine, as well as two U.S. tours.
Helm composes and arranges for jazz ensembles (Michael Sarian's Big Chabones, Afro-Latin Jazz Orchestra, Shrine Big Band), indie rock groups (Louis Weeks, Stranger in the Alps), classical ensembles (American Composers Orchestra), and dance (Kathleen Helm, Francesca Lee). He has performed at the Umbria Jazz Festival, the Kennedy Center's Millennium Stage, and throughout the United States and Canada with Ryan Truesdell's Gil Evans Project and Brad Shepik's Balkan Peppers.
He was a featured presenter at the 2016 North American Saxophone Alliance Biennial Conference, performing his suite, "Paul Desmond's Sound," with the Texas Tech University Jazz Ensemble. Ethan grew up in a musical family in Southern California, holds degrees from Eastman School of Music (BM) and New York University (MM), and is pursuing a PhD at NYU, researching jazz applications of classical music theory.
Ethan composed "Dream Walk Through Istanbul" for The Chamber Orchestra at St. Matthew's in 2019 but the premiere was delayed until 2022 because of the pandemic. He is currently working on a new work that will be premiered during the 2023-2024 season.
"The Chamber Orchestra at St. Matthew's brought Dream Walk Through Istanbul to life, drawing upon their mastery of many genres and orchestral styles to provide a transformative experience for the audience."
— Ethan Helm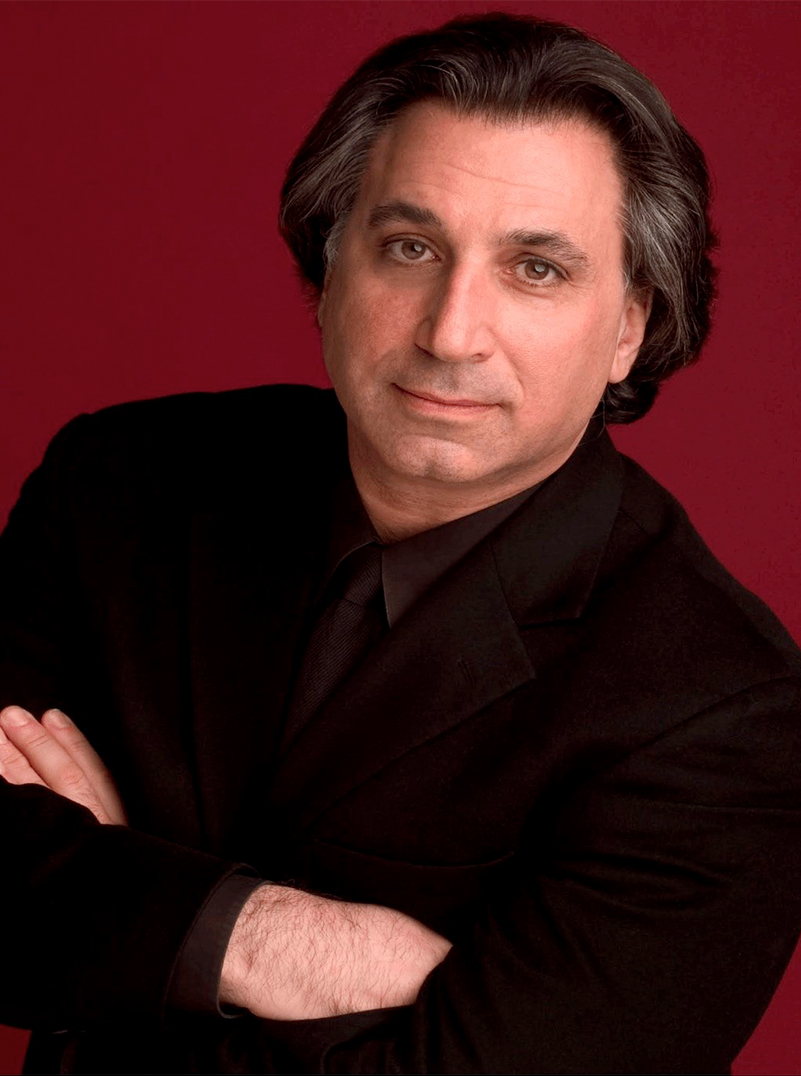 Richard Danielpour
Grammy-Award winning composer Richard Danielpour has established himself as one of the most gifted and sought-after composers of his generation. His music has attracted an international and illustrious array of champions, and, as a devoted mentor and educator, he has also had a significant impact on the younger generation of composers. His list of commissions include some of the most celebrated artists of our day including Yo-Yo Ma, Jessye Norman, Dawn Upshaw, Susan Graham, Emanuel Ax, Gil Shaham, Frederica von Stade, Thomas Hampson, Gary Graffman, Anthony McGill, the Kalichstein-Laredo-Robinson Trio, the Guarneri and Emerson String Quartets, the New York City, Pacific Northwest and Nashville Ballets, and institutions such as the New York Philharmonic, Philadelphia Orchestra, Maryinsky and Vienna Chamber Orchestras, Orchestre National de France, Chamber Music Society of Lincoln Center, Santa Fe Chamber Music Festival, and many more.
With Nobel Laureate Toni Morrison, Danielpour created Margaret Garner, his first opera, which premiered in 2005 and had a second production with New York City Opera. He has received two awards from the American Academy and Institute of Arts & Letters, a Guggenheim Award, the Bearns Prize from Columbia University, two Rockefeller Foundation Fellowships, and The Berlin Prize from the American Academy in Berlin. He served on the composition faculty of Manhattan School of Music from 1993 to 2017. Danielpour recently relocated to Los Angeles where he has accepted the position of Professor of Music at the Herb Alpert School of Music at UCLA. He is also a member of the faculty of the Curtis Institute of Music where he has taught since 1997.
Danielpour composed his "Four Angels for Clarinet and String Orchestra" in 2021 on commission from St. Matthew's Music Guild. It was premiered in November 2021 by the Chamber Orchestra at St. Matthew's and clarinetist Boris Allekhverdyan.
"The world premiere performance of my "Four Angels" was a true delight. Rarely have I heard my music played with such accuracy, grace and elegance."
— Richard Danielpour
Grammy Award Winning Composer
DAVID CONTE
David Conte (b. 1955) is the composer of over one hundred and fifty works published by E. C. Schirmer Music Company, including 7 operas, works for chorus, solo voice, orchestra, band, and chamber music.
He has received commissions from Chanticleer, the San Francisco, Oakland,  Stockton, and Dayton Symphonies, the Atlantic Classical Orchestra; and from the American Guild of Organists. In 2007 he received the Raymond Brock commission from the American Choral Directors Association, one of the nation's highest honors in choral music.
His work is represented on many commercial CD recordings, including in 2015 Chamber Music of David Conte, on the Albany label;  in 2016 Choral Music of Conrad Susa and David Conte, on the Delos label; and in 2018 Everyone Sang: Vocal Music of David Conte on the Arsis label.   His opera The Gift of the Magi has received over 30 productions in the U. S., Canada, and Europe. He co-wrote the film score for the acclaimed documentary Ballets Russes, shown at the Sundance and Toronto Film Festivals in 2005, and composed the music for the PBS documentary, Orozco: Man of Fire, shown on the American Masters Series in the fall of 2007.
In 1982, Conte lived and worked with Aaron Copland while preparing a study of the composer's sketches, having received a Fulbright Fellowship for study with Copland's teacher Nadia Boulanger in Paris, where he was one of her last students. He earned his Bachelor's degree from Bowling Green State University and his Master's and Doctoral degrees from Cornell University.  He is Professor of Composition and Chair of the Composition Department at the San Francisco Conservatory of Music.  From 2011-2022 he served on the composition faculty of the European American Musical Alliance in Paris. In 2014 he was named Composer in Residence for Cappella SF, a professional chamber choir in San Francisco.  In 2016 his song cycle American Death Ballads won First Prize in the NATS Composition Competition, and was premiered by tenor Brian Thorsett and pianist Warren Jones at the NATS Conference in Chicago.
In 2022 he was commissioned to write "A Hymn To Life" by St. Matthew's Music Guild in loving memory of long-time Music Guild Board Member Fred Doering. About the work, David writes, "The impulse for the creation of Hymn To Life was the extraordinary life of a much loved man, Fred Doering. I decided to design a three-movement cantata (for choir and orchestra), with each movement dealing with an aspect of what I perceived to be both Fred's character, and also the universal experiences and challenges all human beings face. Thus, I found poems that express three aspects of human experience: acceptance of death; aspiration in life; and remembrance for those who survive. The three poems are "Nothing Gold Can Stay," (Robert Frost), "High Flight" (Robert Gillespie MacGee Jr), and "God Called Your Name" (Anonymous).
"A Hymn To Life" was premiered by the Chamber Orchestra at St. Matthew's and Choir and Soloists of St. Matthew's Parish on June 2, 2023.
"I was honored to create 'Hymn to Life' in memory of beloved community member Fred Doering. The premiere by The Chamber Orchestra at St. Matthew's and Choir of St. Matthew's Parish was eloquent and deeply expressive.  St. Matthew's Music Guild is providing its community with an artistic experience of great value."
— David Conte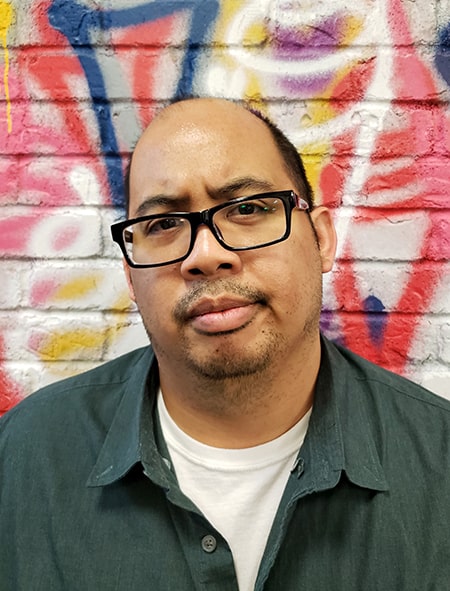 DANTE DE SILVA
Dante De Silva is a Los Angeles-based composer and musician. His music has been described as "haunting" (Classical Sonoma) and "beautiful" (Los Angeles Times) to "sparkling" (San Francisco Classical Voice) and "fun" (Sequenza21). From his early days in a rock band up until the present, Dante has always aimed to create music that evokes emotions ranging from the simple to the complex. To conjure those emotions, his compositions incorporate a characteristic balance of lyricism, simplicity, humor, fragility, and even savagery.
He has received commissions from Grammy-winning pianist Gloria Cheng, Opera Parallele, the Verdehr Trio, the B Band, and the Humboldt State University Percussion Ensemble, among others. In addition to his commissions, performers of his work include Talea Ensemble, Pacific Serenades, pianist Ryan MacEvoy McCullough, What's Next, and Composers Inc.. His music has been performed throughout the U.S., as well as parts of Canada and Europe.
Dante holds a Ph.D. in composition from UCLA, where his primary teachers were David Lefkowitz and Paul Reale, an M.A. in composition from UC Santa Cruz with David Cope and Paul Nauert, and a B.A. in music with an emphasis in piano performance from Humboldt State University, where he studied with Brian Post (composition), Eugene Novotney (percussion, composition), and Deborah Clasquin (piano).
"
I was thrilled to have "Hermitage" premiered by The Chamber Orchestra at St. Matthew's. Their attention to detail produced a beautiful texture and color, especially the skillful way they blended with the steel pan soloist, Tyler Hunt. This is a world-class orchestra in an intimate setting.

"

— Dante De Silva